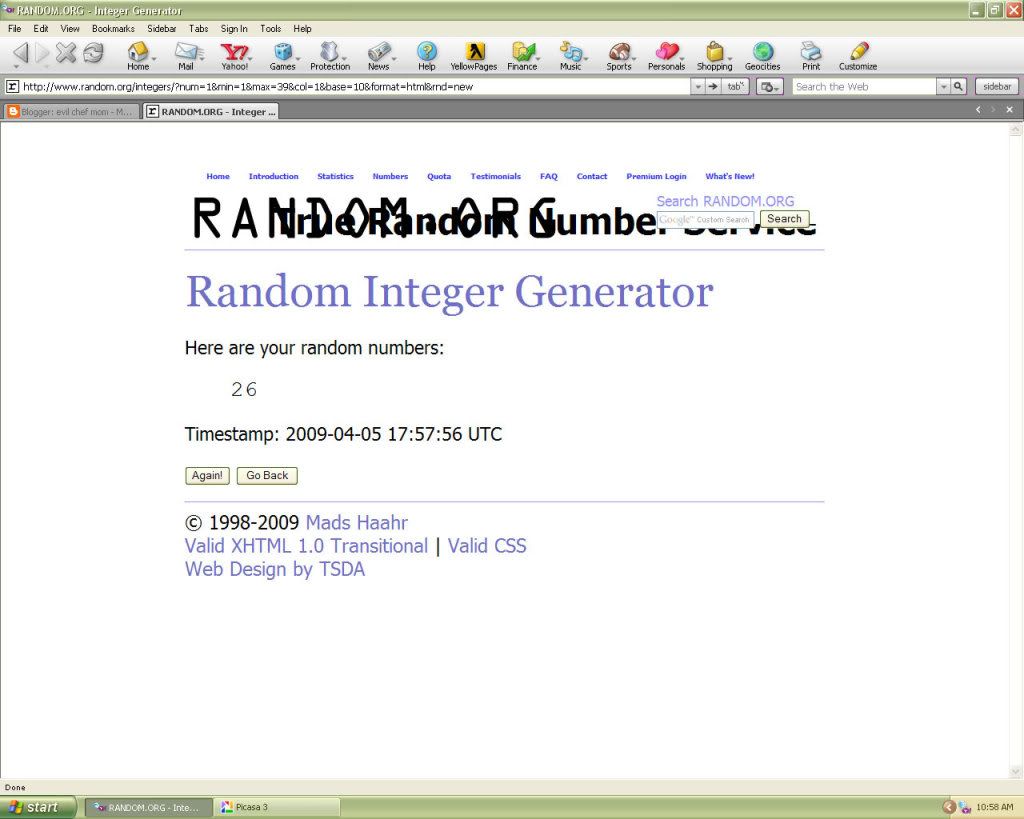 The winner is: Cheryl!!!
"I do enjoy reading cookbooks. Many people think this is unusual. I am attracted to a cookbook by the photographs. Then I love a little background on the recipe. I am not one to buy a cookbook that covers recipes that I won't cook or have too many ingredients (lazy cook)."
I asked this question for a couple different reasons but mainly because I
needed
to know how much of a freak I am.
Let me explain...
Every house Rich and I have ever looked at the very first words out of his mouth are, "Where are you going to put all of your books?"
Umm yeah, I have a lot of books at last count over 500 (and that's not including the books I have given away to get ready for the move) but out of that 500
only
12 are cookbooks. I really don't care for cookbooks. Rich would say it has something to do with my not liking authority and following the rules. I would say that "beat 2/3 cup sugar with 1 stick butter until light and fluffy" does not add much to plot development.
But most of you agree with Cheryl, you read cookbooks and I am now officially a freak. Thank you for confirming my diagnosis.
Cheryl, email me at evilchefmom[at]aol.com and let me know which gift certificate you want.