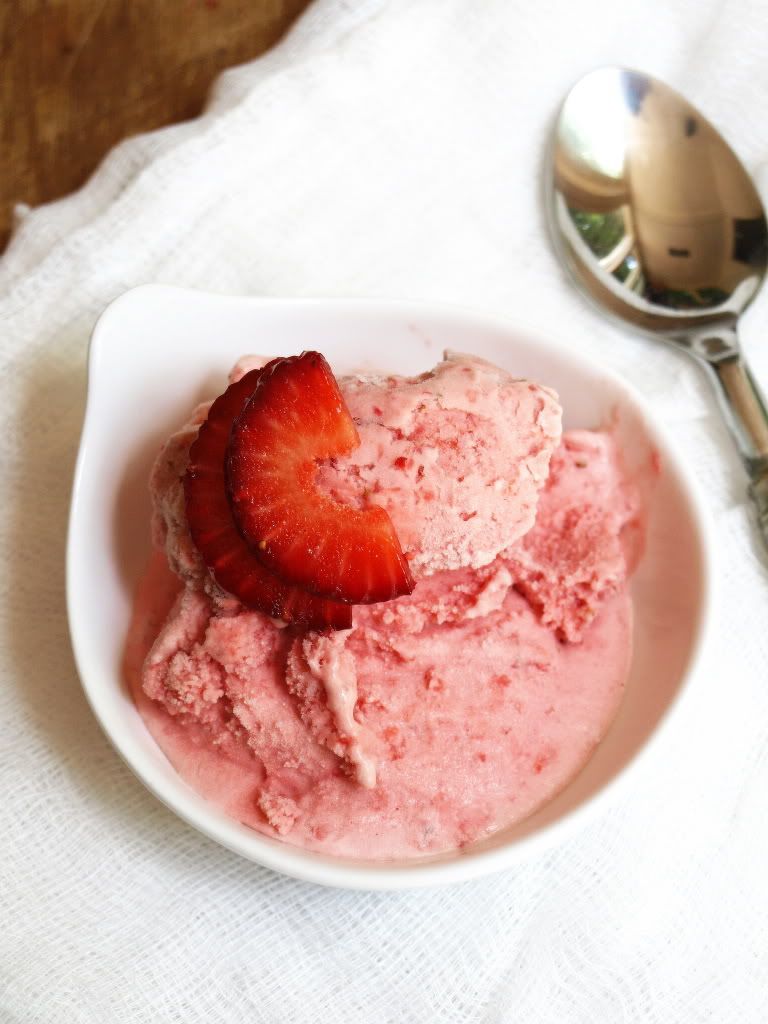 "let me have my own way in exactly everything and a sunnier and pleasanter creature does not exist..."
thomas carlyle
This quote is so apt when it comes to my family and ice cream. Everyone become a sunnier and pleasanter person. If only for a minute or two.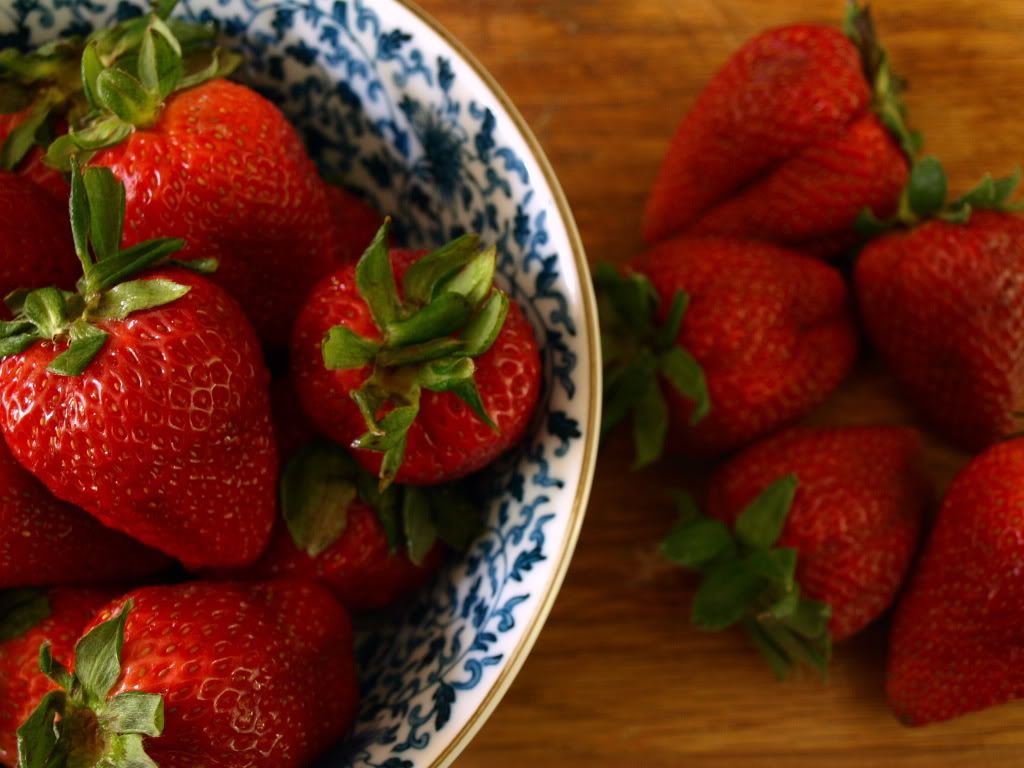 strawberry-sour cream-brown sugar-ice cream
: (adapted from The Perfect Scoop by David Lebovitz)
makes about 1 1/4 quarts
(The best thing about this ice cream is how easy it is to make but the complexity of flavors.)
1 pound fresh strawberries, rinsed and hulled
3/4 cup brown sugar
1 tablespoon vodka
1 cup sour cream
1 cup heavy cream
1/2 teaspoon freshly squeezed lemon juice
Slice the strawberries and toss the in a bowl with sugar and vodka, stirring until the sugar begins to dissolve. Cover and let stand at room temperature for 1 hour, stirring every so often.
Pulse the strawberries and their liquid with the sour cream, heavy cream, and lemon juice in a blender or food processor until almost smooth but still slightly chunky.
Refrigerate for 1 hour, then freeze in your ice cream maker according to the manufacturer's instructions.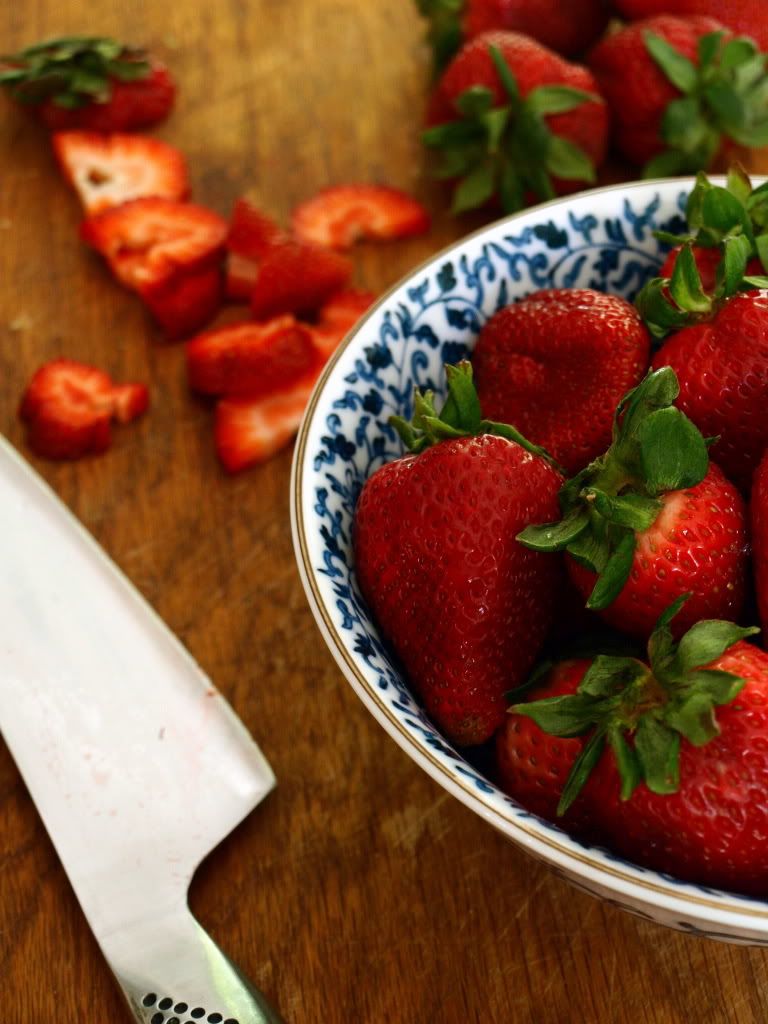 Tasting Notes: Tangy and sweet. The brown sugar gives it a depth of flavor that regular sugar can't do. If you never have had whole strawberries dipped in sour cream and brown sugar, try it. Then make the ice cream it tastes exactly the same.