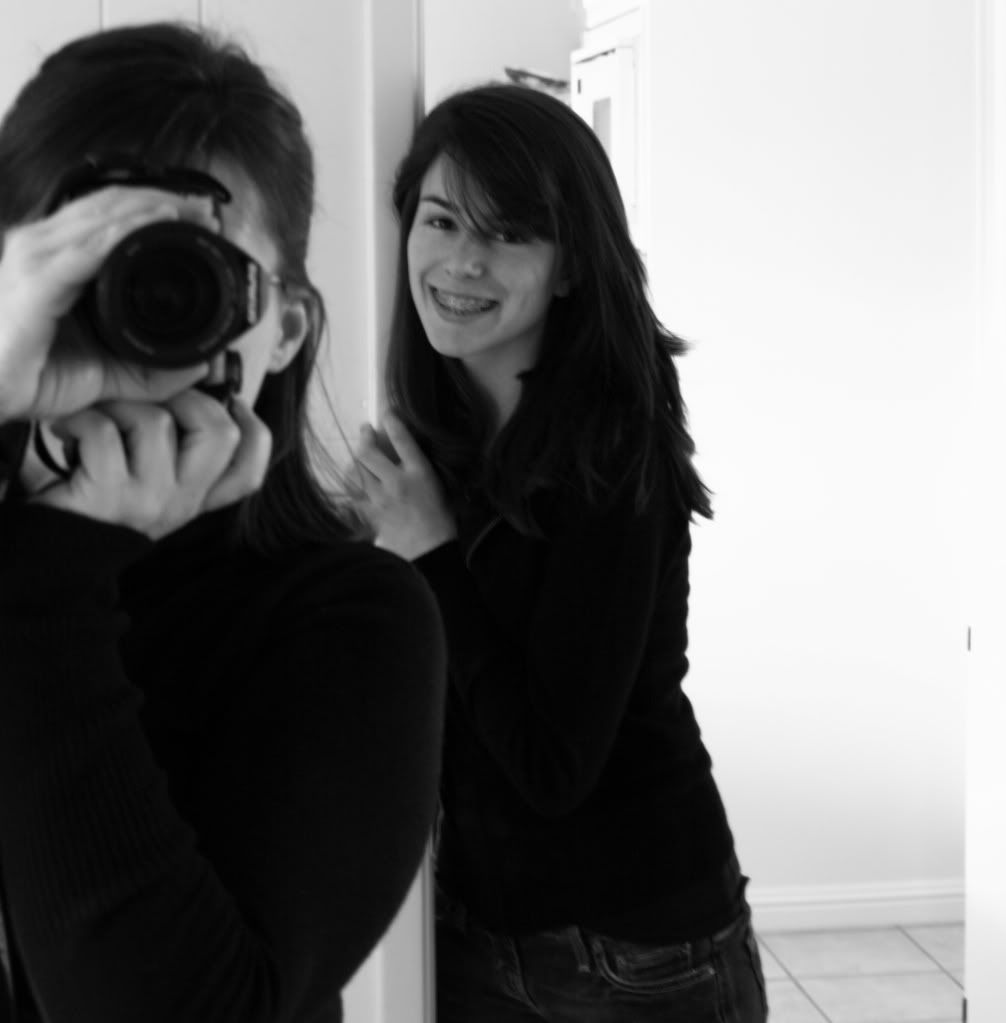 (Katie is spending Easter weekend at her dad's and got her hair cut on Saturday)
*ring-ring
"Hello?"
"Hey Mom. Happy Easter." She didn't sound so happy.
"Hey Katie. Happy Easter to you too."
"Mom, I look like Liza Minnelli." Mind you, this is said like her best friend just died. Kind of a breathy whisper like she is in shock and can't wrap her mind around this devastating circumstance that could only happen in ones dreams.
"Young Liza or Old Liza?"
"Young Liza."
"That's not so bad."
"It's really short, like, Catherine Zeta Jones in Chicago short."
"Oh...
that
is short. Do you like it?"
"I have to get used to it."
"So are you calling me to warn me?"
"Pretty much."
I think Katie was going for Audrey and ended up with Liza. I haven't seen it yet so who knows, either way she is an icon for someone..
My daughter, gay icon at age 16. That does not make me Judy because I can't sing a note to save my life.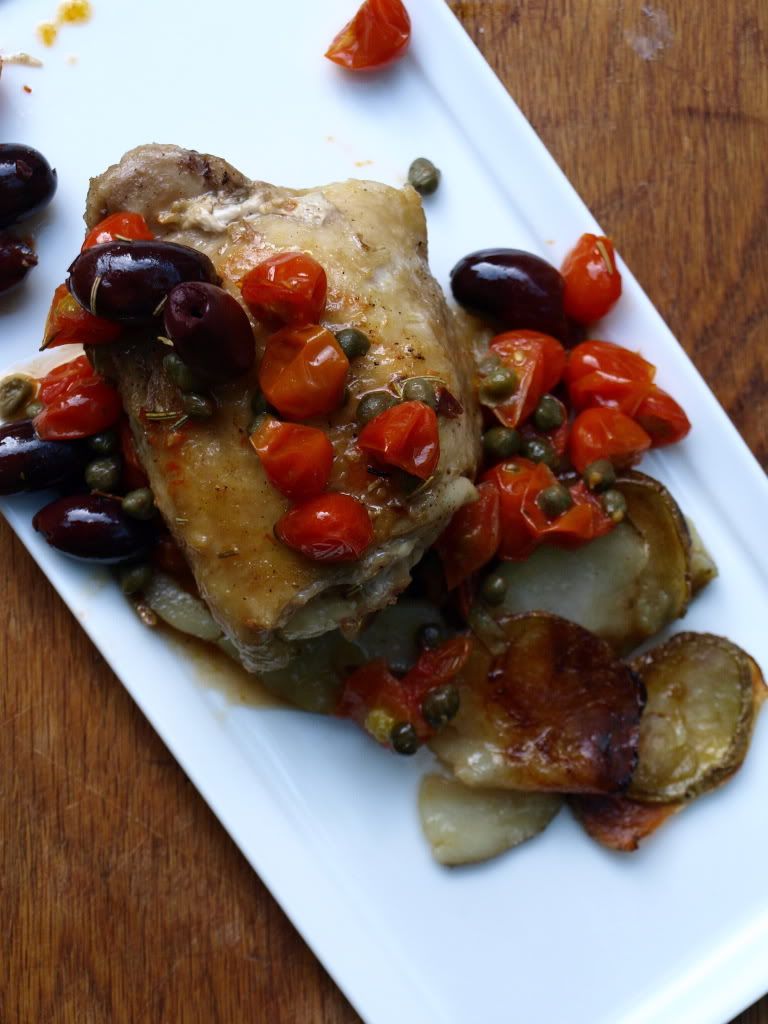 I got my inspiration for this dish from this
recipe
in Gourmet.
ECM's Provencal Chicken
serves 4
6 chicken thighs
4-6 tablespoons of olive oil
6 potatoes, scrubbed and cut into 1/4 slices
1 container of grape tomatoes, sliced in half
5 oz. or 1/2 a 10 oz. jar of kalamata olives
2 oz. or 1/2 a 4 oz. jar of capers
fresh rosemary
salt and pepper to taste
Place a large enough baking dish to fit potatoes and chicken thighs in an oven and pre heat oven to 450. Toss chicken with 3 tablespoons of olive oil, salt, and pepper. Place coated chicken, skin side down to one side of hot baking dish. Toss potatoes with remaining olive oil, salt, and pepper. and spread on the empty half of baking dish. It's okay if they bunch up. Roast chicken for 20 minutes the turn chicken over skin side up. Add olives, capers, tomatoes, and rosemary over chicken. Roast chicken for 30 minutes or until done.
Tasting Notes: I love the flavor/texture combinations in this dish. Crispy skin from the chicken. Sweet from the roasted grape tomatoes. Briny from the capers. Salty from the olives. The sharp rosemary taste. It's like a party for your tongue. Then the potatoes, oh lord the potatoes... They crisp up but are a little soggy from the roasted chicken juices, then you can taste the salt, sweet, brine from the olive, tomato, and capers which make the potatoes so sweet tasting. Every flavor stands out but also comes together beautifully.