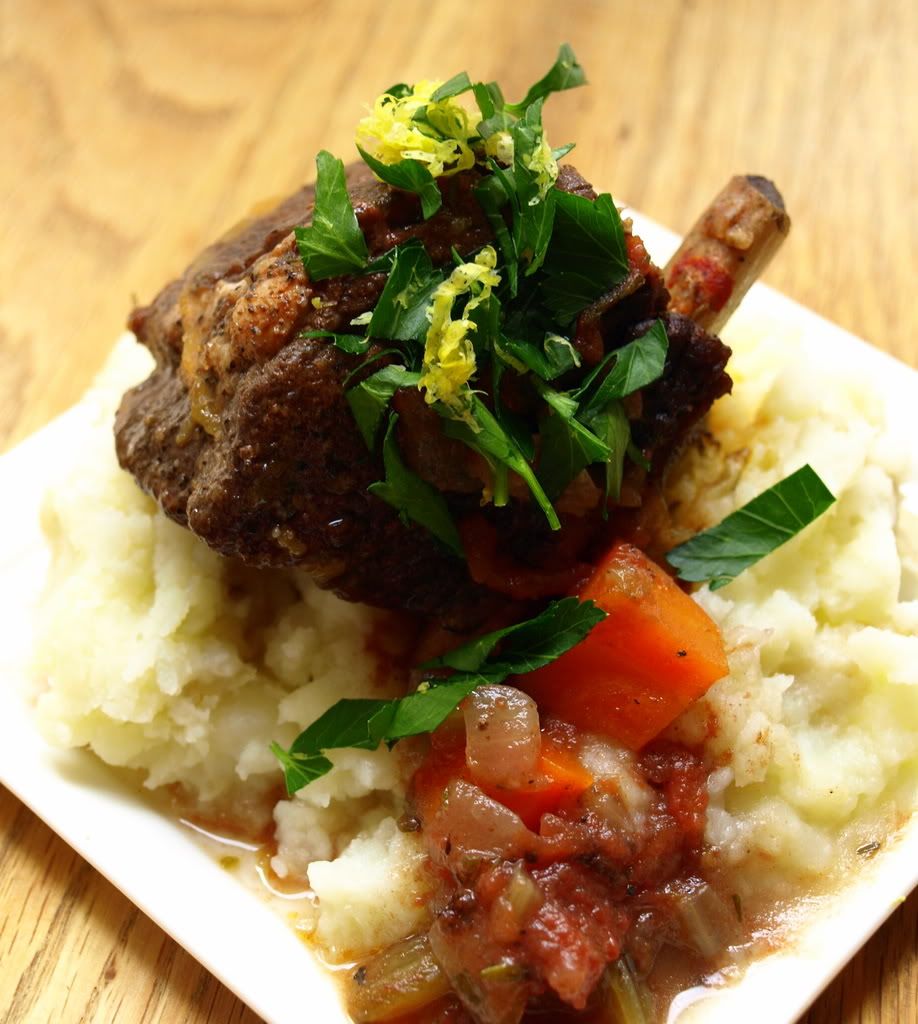 That was the best line I have heard in... forever. Now before you get all up in arms. It's true it's also the first time someone on Top Chef acted like a chef instead of a whiny ______ , I'll let you fill in the blank. Let me give a little back story first. For people who watch Top Chef, which should be all of you. You know what happened. But for those of you who don't Fabio, cute, charming and very Italian broke his pinkie and kept on cooking. When stoner Leah says she might have given up with a broken finger, Fabio says, "This is Top Chef, not Top Pussy." and when asked if he wants to go to the hospital he says "No way, hospital? I'll chop it off and sear it on the flattop so it dosen't bleed anymore, and tomorrow I'll deal with my finger."
And there you go. Chefs are like doctors, policemen, firemen, pilots, nurses. We expect them to do a consistent job 24/7. Home life, illness and injuries DO NOT get in the way of their jobs. You do not pussy out, you do your job and suck it up.
Matter of fact Fabio's attitude reminded me of the great Ronnie Lott.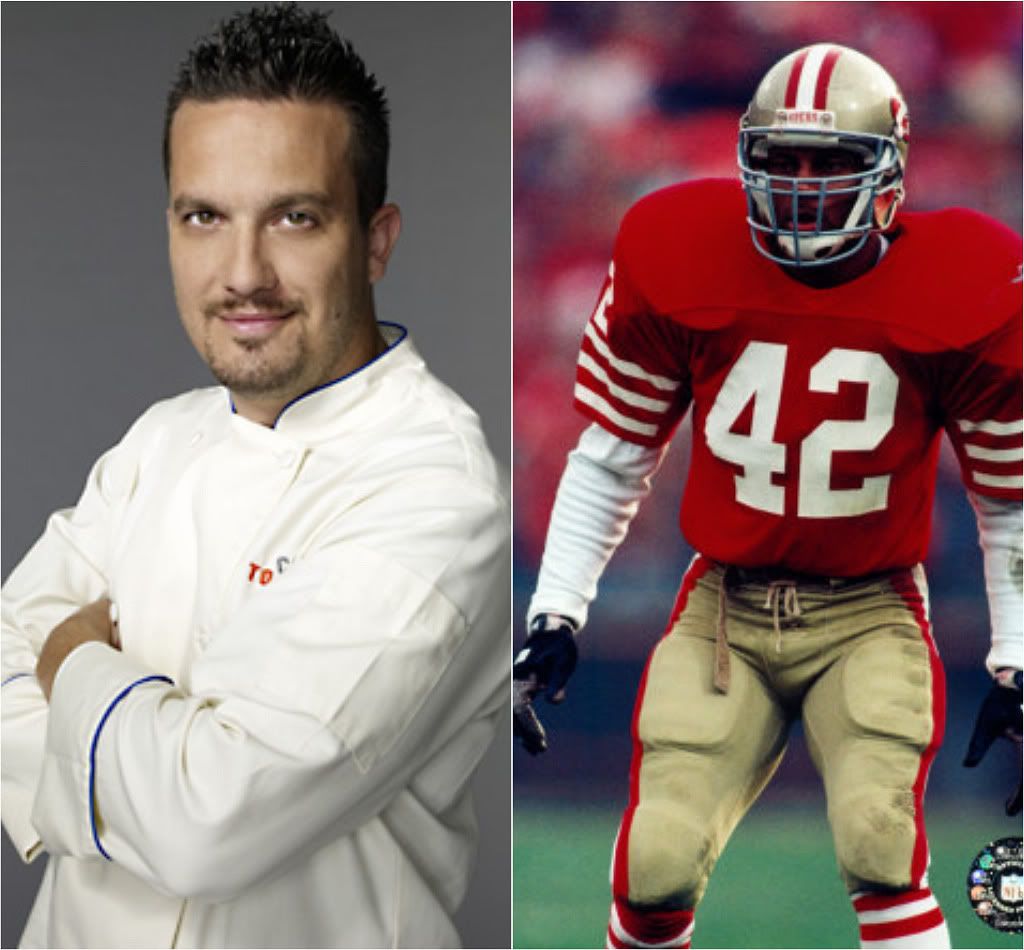 *if you don't know who Ronnie Lott is, go ahead and google Ronnie Lott and pinkie. I'll wait. Whistling.... Waiting... Twittling thumbs.
See what I mean?
Brasato al Barolo
or fancy talk for Braised Short Ribs with Horseradish Gremolata: The Babbo Cookbook, Mario Batali
¼ cup extra virgin olive oil
4 16-ounce beef short ribs
Kosher salt and freshly ground black pepper
2 carrots, peeled and roughly chopped
1 onion, roughly chopped
2 celery stalks, roughly chopped
5 garlic cloves, thinly sliced
2 cups Barolo, or other full-bodied red wine
1 16-ounce can of peeled tomatoes, crushed by hand with their juices
1 cup brown chicken stock (I used water because I ran out of chicken stock)
½ bunch thyme
½ bunch rosemary
½ bunch oregano
Gremolata
:
Leaves from 1 bunch of flat leaf parsley
Zest of two lemons, cut into julienne strips
¼ pound fresh horseradish, grated (I couldn't find fresh horseradish anywhere so I use a couple cloves of garlic)
Preheat oven to 375 degrees F. In a large, heavy-bottomed skillet or Dutch oven, heat the olive oil over high heat until smoking. Season the ribs with salt and pepper and cook them over high heat until deep brown all on sides, about 15 minutes total.Remove the short ribs to a plate and set aside. Add the carrots, onion, celery and garlic to the pan and cook over high heat until browned and softened, about 4 minutes. Season with salt and pepper and stir in the red wine, tomatoes and juices, chicken stock and herbs, scraping the bottom of the pan with a wooden spoon to dislodge the brown bits. Bring the mixture to a boil and return the short ribs to the pan. Cover with aluminum foil and place in the oven. Cook for 2 hours, or until the meat is very tender and literally falling off the bones.
Gremolata
:
In a small bowl, combine the parsley, lemon zest and horseradish and toss loosely by hand. Place one short rib in each bowl, top with a little of the pan juices and a handful of the gremolata, and serve immediately.
Tasting Notes
: When I made this last night, everyone but me loved it. I thought it was so-so. I thought it smelled better than it tasted. BUT... today I warmed it up to take some pictures and eat the leftovers and I loved it. Go figure.