it's been really quiet around here. everyone is getting back into the swing of things. rich is back to working nights, the kids are back to school, our phone is still down, and our internet is still spotty. we are unplugged and it's nice but it's only until thursday when at&t finally comes.
i have a nice quiet winter recipe for you. easy and comforting. a nice meal for sitting around the fire with your hands around a warm bowl... a good crusty loaf or bread... a glass of wine... maybe a green salad if you have the energy... maybe just a good book to read while your eating.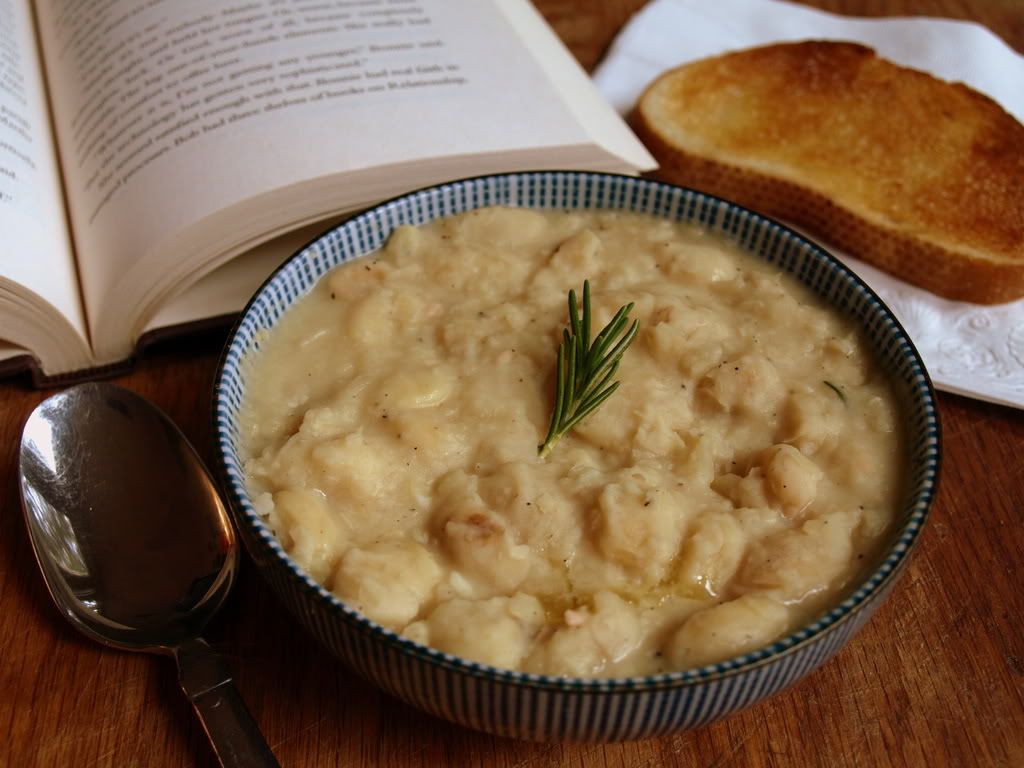 *it tastes better than it photographs.
Cannellini Beans with Rosemary
:
2 cups dried cannellini beans
2 teaspoons kosher salt
3/4 cup extra virgin olive oil, plus more for end
4 cloves garlic... 2 smashed and 2 chopped (2 smashed will go in pot to boil the beans, the 2 chopped will be to saute at the end)
3 bay leaves (mine were small. 2 large bay leaves would probably work. 2 to boil with the beans, one will be to finish off at the end)
chicken or turkey stock or water
rosemary, a couple small sprigs will do
parmigiano-reggiano cheese
rinse beans in colander, picking out any broken beans or pebbles. transfer into a bowl, cover with cold water and let soak overnight.
drain beans and transfer to a large pot. add stock or water to cover beans by an inch or two. add the two smashed garlic cloves and 2 bay leaves to the beans and place over high heat and bring to a boil. skim off any foam that comes to the surface. adjust the heat to a low simmer and cook uncovered for 2 hours cook until tender, skim if needed.
remove from heat and stir in salt. let the beans stand in their cooking liquid for 30 minutes. drain beans reserving 3/4 cup of cooking liquid.
in pot, heat olive oil over medium heat. add 2 chopped garlic cloves, bay leaf, and rosemary until garlic is translucent. stir in beans and 3/4 cups of cooking liquid and simmer, stirring gently until the beans are creamy but still hold their shape. add more liquid, stock, or water if beans are too thick. salt and fresh ground pepper to taste.
to serve: ladle beans into a warmed bowl. (making sure to take out bay leaves and rosemary out before serving) drizzle a little olive oil and some parmigiano-reggiano cheese on top.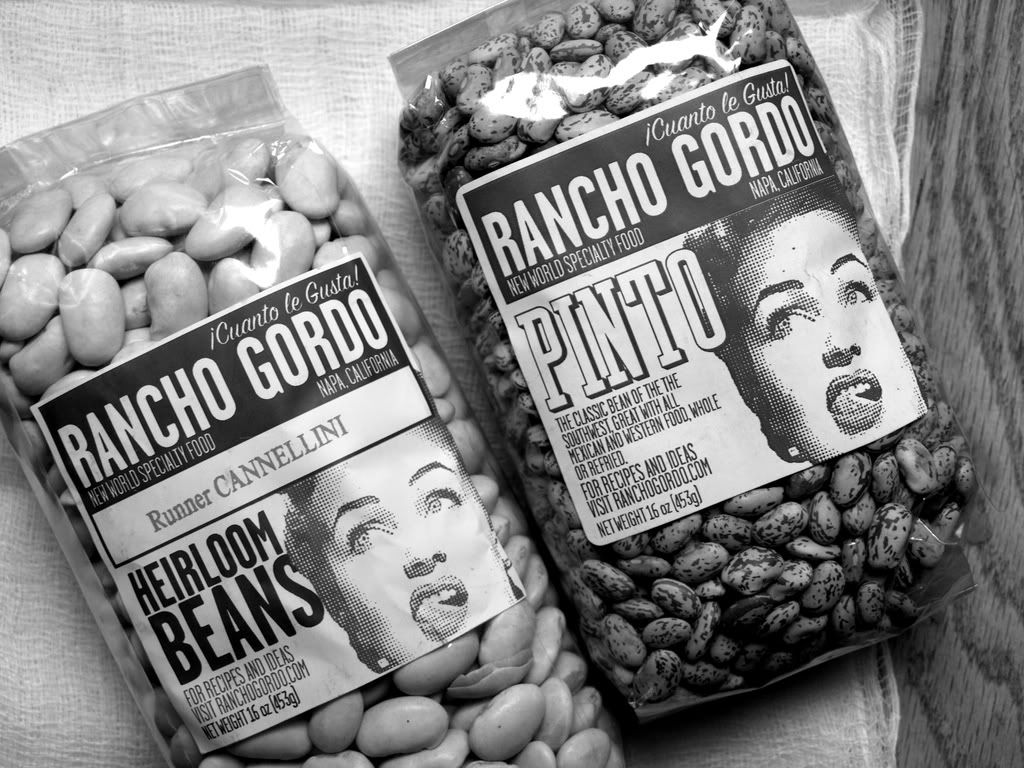 i am now a believer...
everything
you
have
ever
heard
about
rancho gordo beans
are
true
. just buy some and try them out, you'll thank me in the morning.
say hello to my wooden kimono doll. she needs a name. the background is a painting littlest sous chef nancy painted for me. it's a swirl of reds, oranges, and yellows. i need to frame the painting and find it a good home.