So... let's start my slow return to blogging with a giveaway, shall we?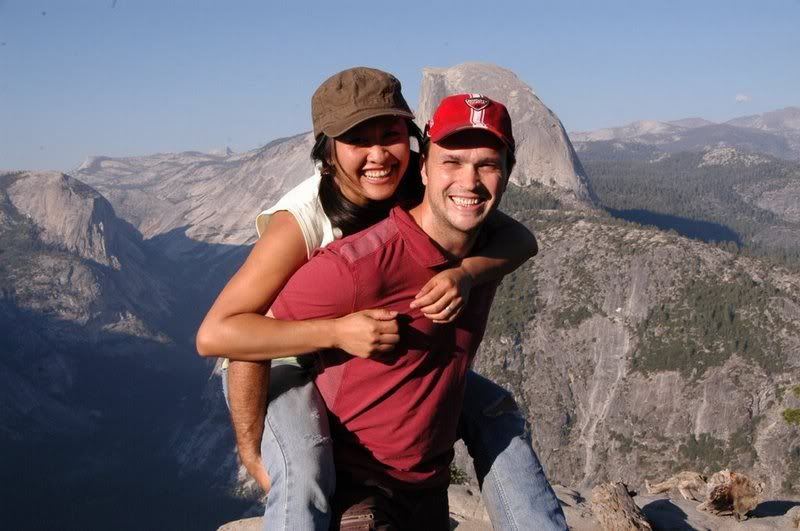 *they are so cute, you just want to pinch their cheeks!
Most of you probably know who these two are, if not let me introduce you to the very talented Todd and Diane of White on Rice. On top of being talented, they are probably the most kind and generous people I have ever been in contact with. They have no problem answering questions and mentoring me with some of the most mundane stuff. Stuff I should have known. Stuff that's obvious to a 5 year old. I'm sure after my phone calls and emails they probably shake their heads in wonder going, "What are we going to do with her?"
A few weeks back they had a giveaway of some cinnamon they brought back from Vietnam. This giveaway had over two hundred entries and I won three sticks of this...




*bow down to the dastardly duo... cinnamon and her henchman, the micro-plane.
When Todd and Diane announced the winners they said...
"Congratulations! Now someone go make friends with Evil Chef Mom. Maybe she'll share two of her other sticks with you!"

At first, I was like Daffy Duck in the above cartoon. You know the one where Bugs Bunny and Daffy are headed to Pismo Beach (all the clams you can eat) and Bugs and Daffy end up at Ali Baba's cave. Bugs was all like, "I should turned left at Albuquerque." and Daffy sees the treasure in the cave and goes all manic, screaming "It's mine, you understand? Mine, mine! All mine! Go, go, go! Mine, do you hear me? Out, out, out! Mine, mine, mine! Go away! There's only enough for me!"

Yeah, I did that and I'm ashamed. Todd and Diane have helped me out so much that I couldn't just hog it all to myself. So in the spirit of Christmas baking and good cheer, I'm giving away two of my three cinnamon sticks and some other goodies. All you have to do is leave a comment by Wednesday 12/3 by 9:00pm PST. It can be any comment.
For example:
If you want to discuss why you feel Hanna-Barbera cartoons are superior to Warner Brother cartoons. Go right on ahead. You are entered.
Recipe Ideas for cinnamon? You are entered.
Got a Black Friday Rant. You are entered.
If all you say is, "I have to have cinnamon now!" You are entered.


This cinnamon is beyond amazing. It tastes just like a red hot candy and is a revelation in your mouth. You will never use cinnamon from a jar again, that's how good it is. So make sure you enter!