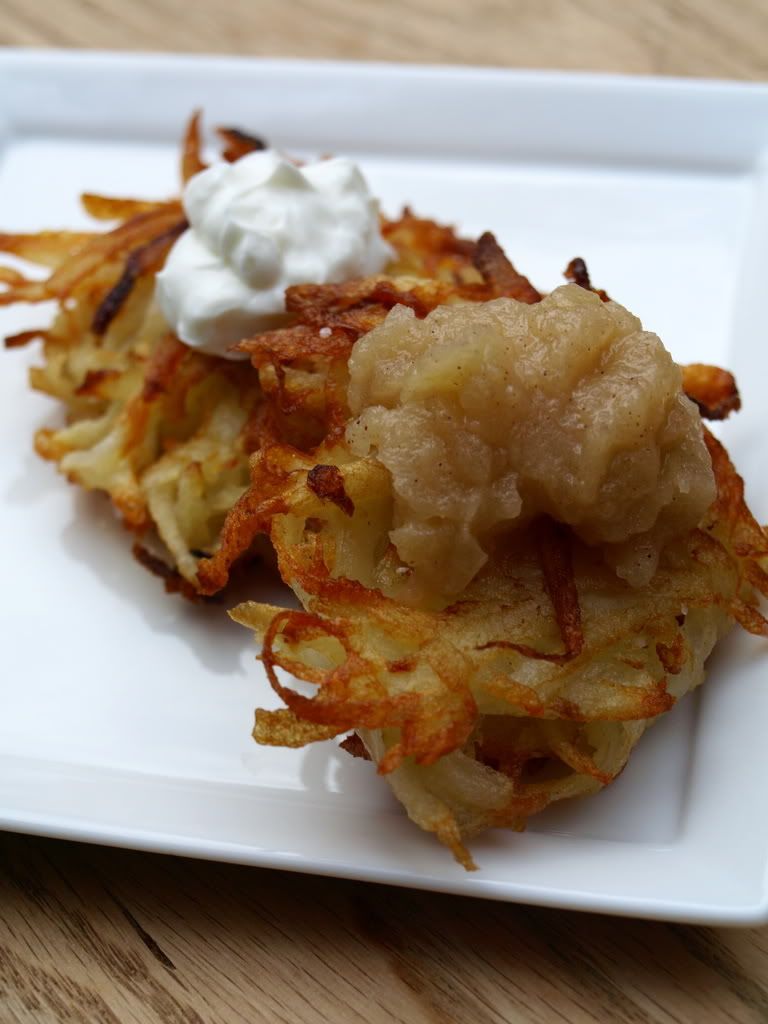 matchmaker matchmaker make me a match...

Let's talk about the holidays, shall we? Nah, let's not. Let's talk about corny movie cliches. Remember Karate Kid? Okay,picture me as Ralph Macchio but in a chick's body. God, wasn't he cute in his own scrawny way?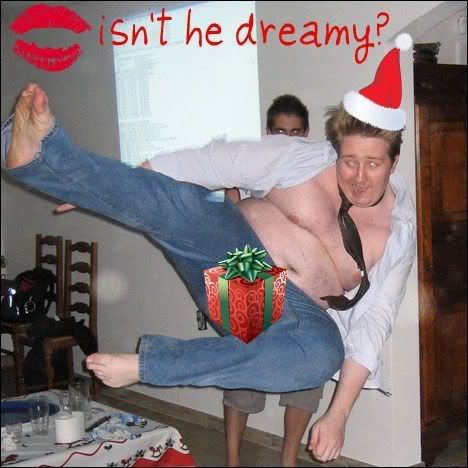 ...oops, wrong guy, but if you type karate kid in google images this comes up...

that's better...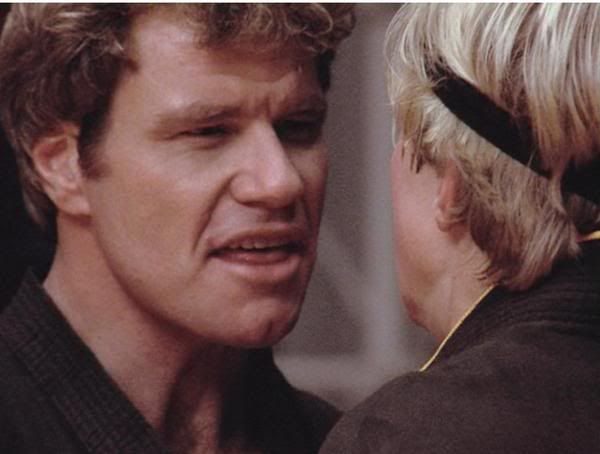 Now picture the master dojo guy from the Cobra Kai. That is AT&T.
AT&T keeps beatin' me down man. Spotty Internet and cell phone service. I'm ready to do a crane kick or something.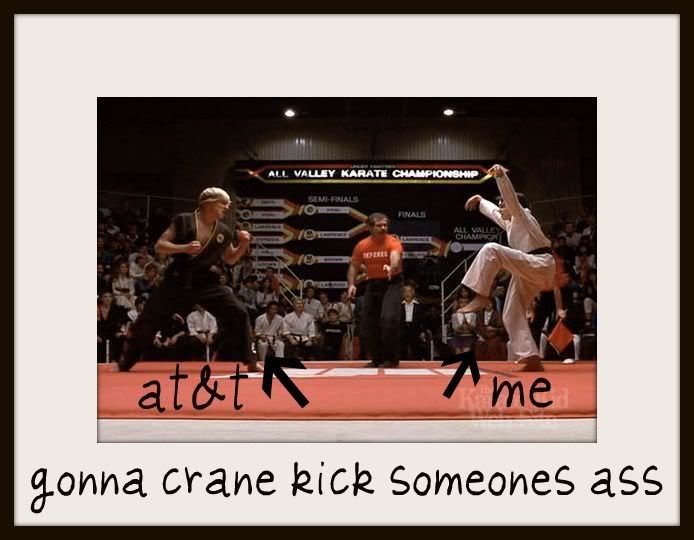 To keep busy and try not to throw my computer and cell phone out the window I made latkes. And they crane kicked butt.
Latkes (potato pancakes):
Courtesy of Mrs. The Best Third Grade Teacher Ever!
6 medium potatoes
2 eggs
1 tsp. salt
2 tbs. flour
1/4 tsp. baking powder
1 small yellow onion
1 small granny smith apple
Line a colander with paper towels or cheesecloth. Peel and grate potatoes, onion, and apple on a coarse grater. Mix together and place into colander lined with cheesecloth. Let stand for 5 minuets and then squeeze out remaining liquid. Beat eggs lightly; add grated potatoes, onion, and apple and blend well. Add salt, flour, baking powder and mix thoroughly. Pour 1 inch oil into skillet and heat. Drop mix by tablespoons into hot oil. Fry and brown on both sides. Serve hot. Drain off any liquid before frying each cake. Serve with sour cream or apple sauce. Makes 20.
Tasting Notes: Mmmmm. In every recipe I have ever seen it doesn't call for grated apples in the latkes and let me tell you this is what puts these over the top. You really wouldn't know apples were in the latkes if I didn't tell you but you would know there was a little something extra to make them special.
I now have to go kick AT&T's butt. Have a Happy Hanukkah and a Merry Christmas or whatever it is that you celebrate!