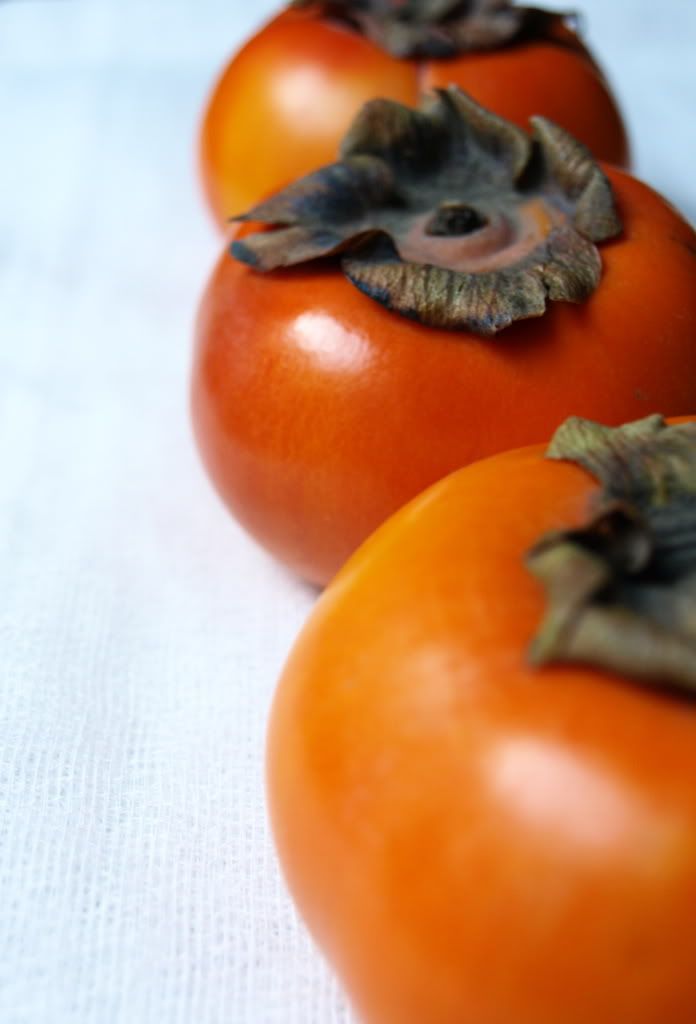 *ring-ring*
"Hello?"
"May I speak to Krysta Guerrero?"
"This is she."
"Hello. My name is Confection and I'm calling from the law firm of Whisk, Spatula, and Vanilla on the behalf of our client, Cher Fondant. You might know her as The Baking Goddess."
"Oh. Ummm...."
"Well, Ms. Guerrero, it has come to our attention that you have been using your blog to slander Ms. Fondant and that is unacceptable. She has a reputation to uphold. She has been very tolerant of your blog until now. You cease and desist this utter nonsense now or..."
"You know what... tell that bitch I want to meet her face to face to discuss the problems I have with her."
*scuffling*
"Give me the phone. Krysta, you know who this is, right?"
"Hi Cher! Going by Ms. Fondant now?
Hmmm
. Does your law firm know about your
other
identities? How was your time in the pen from that last little embarrassment you had your hand in? That little child was absolutely devastated. How could you? You know what? I don't even want to know. Just meet me tomorrow... you know where. We will settle this like bakers."
"Bitch it's on..."

*check out the fork from the Air France's Concorde Air Craft. My Uncle Babe took a supersonic flight once and all he brought me was a lousy fork! Cool.
Fuyu Persimmon Cake:
(recipe courtesy of Katie's Great-Grandmother (on her fathers side) Doreen. Doreen is by far one of my most favorite people on this planet. When Katie's dad and I broke up, I mourned the loss of her more than I did my whole relationship with Katie's dad. She's so cool that she's does Buddhist chants at the dinner table and all
my
kids know her as Grandma Doreen. Told you she's awesome!)
3 cups persimmons, chopped fine
2 tsp baking soda
1 1/2 cup butter
1 1/3 cup sugar
2 eggs
2 tsp vanilla
2 cups flour
3/4 tsp salt
1 tsp baking powder
1/2 tsp ground cloves
1 tsp cinnamon
1/2 tsp nutmeg
1 cup walnuts, chopped finely
Preheat oven to 350 degrees. Grease and flour a Bundt pan. Add chopped walnuts in an even layer to the bottom of Bundt pan. In a bowl, add baking soda and chopped persimmons and set aside. In a stand mixer, hand mixer, or another bowl, blend butter and sugar until creamy. Then add eggs, lemon juice, vanilla, flour, salt, baking powder, cloves, cinnamon, and nutmeg. Mix until well combined. Add persimmon mixture into the batter and mix together until blended. Pour mixture into the pan and bake for 55 to 60 until done. Cool in pan for 15 minutes then turn over and release cake from the pan.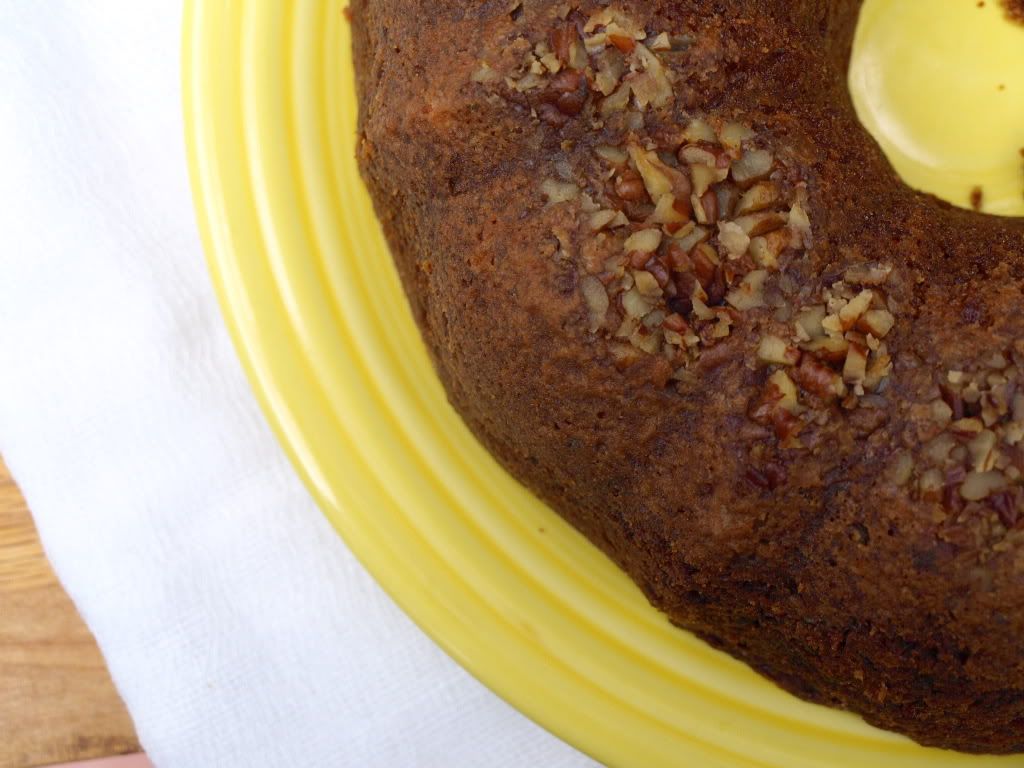 Tasting Notes: This is a wonderfully moist cake and would make
a great Christmas present
. Spicy and sweet, almost like a carrot cake. You could add raisins if you wish to or bake it like a regular cake and add cream cheese frosting.
About persimmons:
Here
and
here
.
Persimmon folklore:
Did you know that you can tell what this year's winter is going to be like by cutting a persimmon seed in half and looking at the seeds shape. If the seed is shaped like a knife it will be cutting cold. If the seed is shaped like a fork the winter will be easy and if it's shaped like a spoon the winter will be a heavy winter... lots of shoveling to be done.