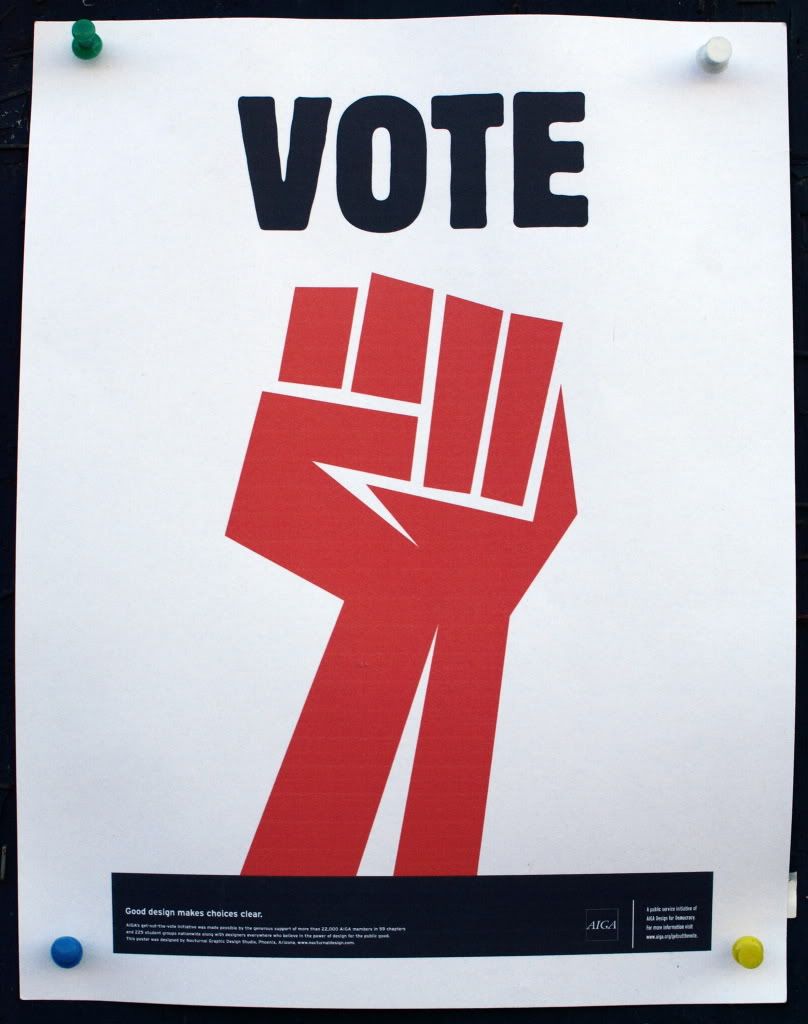 One last post about politics for awhile...
I don't even know how to tell this story because it isn't mine to really tell. Rich is forty six years old and has never voted until this year. Period. Never voted. It's as simple as it sounds. Never voted. Scary, huh? When I met him I was stunned. You could have knocked me over with that proverbial feather. For years after we got married, I tried to get him to register to vote. I begged, I pleaded, I nagged, I bartered sex. Nothing worked. He was not going to vote until....
Until, he said, he found someone worth voting for (you know where this is going but at the time in 2000 no one could see what was coming). I was discouraged and sad. He has a job where he can vote, in an election, for his boss. I used that for reasoning. I remember saying something along the lines of "Dude, how many times do people get to pick their boss? Vote. Most people would love the opportunity to vote for their boss and your wasting it." This line of reasoning didn't work. Nothing did. God, do you know how much I wanted to smack him around just to knock some sense into him? Then, in 2004, Rich saw Obama on TV speak at the DNC. My husband, the man who had to find someone worthy of his vote said, 'If this guy runs for president. I'll vote.' I remember thinking 'Yeah right.' When Audacity of Hope was published, I wrapped up the book with a voter registration form inside. Then the excuses came, 'I'll only vote if he wins this primary or I'll only vote if he wins the Democratic nomination'. Well, that wasn't going to cut it with me. I goaded him with, 'You must not really believe in him. How's he going to win if you don't vote for him in the beginning? Welsher. Liar.' He voted. He's voting on Tuesday. Yeah, you know who he's voting for. I don't want to hear about how Obama is a socialist or taxes or whatever because this post isn't about that. I don't care who my husband votes for. I care that he finally took part in something I believe so strongly in. This post is about how my husband found inspiration, he found someone that he feels is worthy of his voice, of his passion. I never thought that that was going to happen. Everybody needs to find that whether it be a person, a book, a hobby, a cause.
He's voting on Tuesday and I'm very proud of him.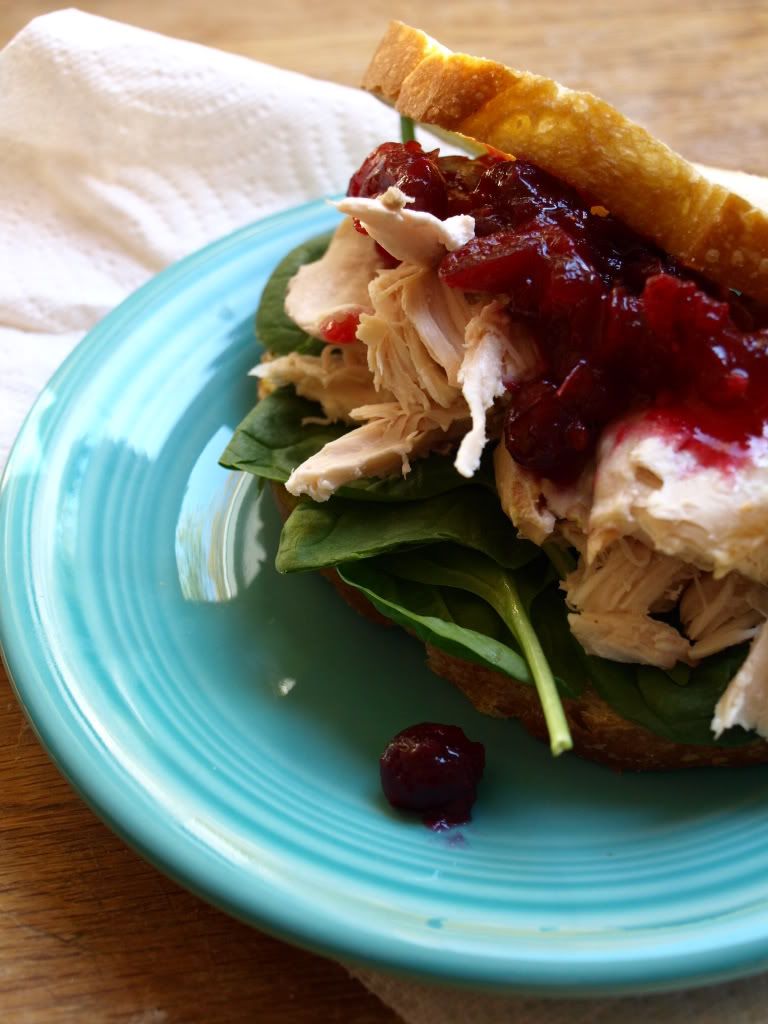 This cranberry sauce is sweet, sour, tangy, spicy. Just like my Rich but I honestly couldn't tell which one I like better.
Spicy Cranberry Sauce:
1 cup sugar
1 cup of water
1 12 oz package of cranberries
1 tablespoon of sriracha
zest and juice of one blood orange
Combine water, sugar, sriracha, and zest and juice of a blood orange in a medium saucepan. Bring to a boil; add cranberries and bring back to a boil. Reduce heat and boil gently for 10 minutes, stirring occasionally. Cover and cool completely at room temperature. Refrigerate until serving time.