Writing... I haven't written anything but emails for the last week. I feel a little like the Tin Man, rusty and creaky. A few squirts of oil and we are off to see the wizard. Let's see how this goes.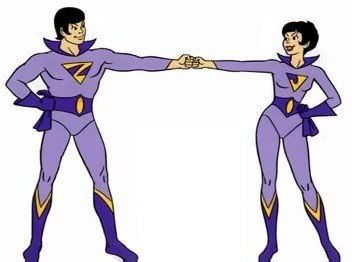 *wonder twin powers, activate!

First, I need to say many thanks to Melissa for covering while I was gone. As Donald said, "she did me a solid." Yes Don, she did and for that I owe her. Melissa and I are Wonder Twins. We haven't decided who's Zan and Jayna, yet. But in that Wonder Twins way, we are a lot alike without the weird sexual tension or incestuous undertones.
Anyways,
Melissa did my 500th post.
She did it about my favorite meal.
One I have never blogged about before.
Namaste, my Wonder Twin!
Thank you everyone for your emails, kind words, prayers, and good thoughts.
And one special thanks to the Spelling 5-0. She knows who she is.
Snippets From The Hospital...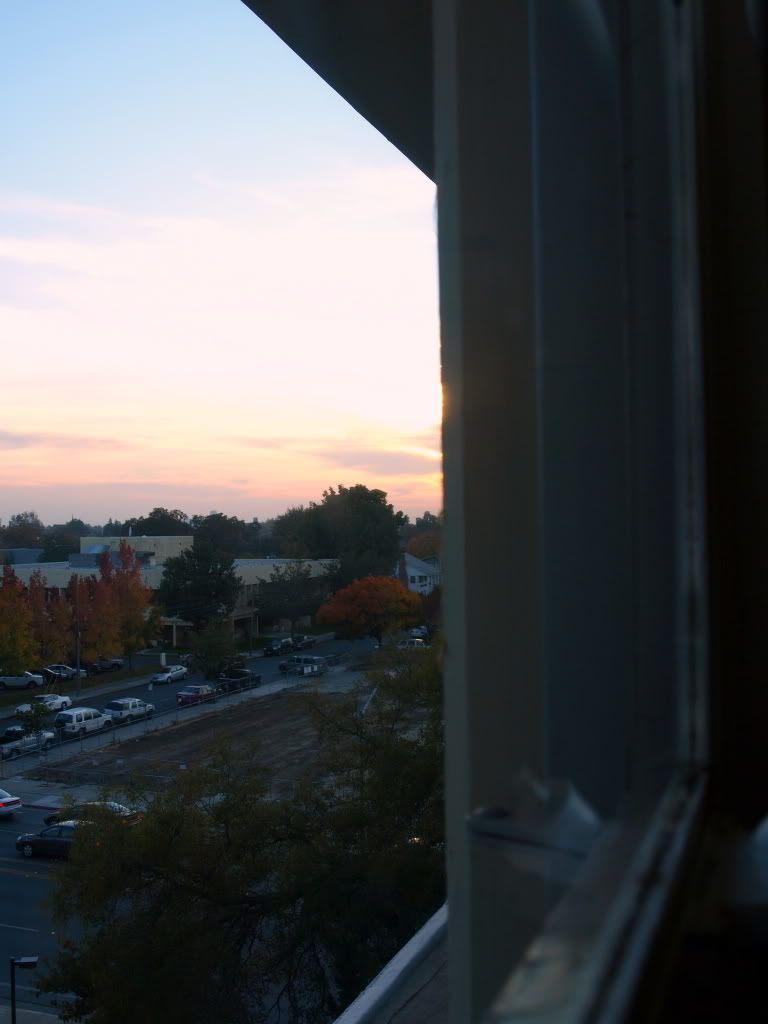 *sunset from a hospital window...
A couple thoughts from the hospital because, to state the obvious, I haven't cooked anything spectacular or even remotely blog-able in the past week.
MRI's... You can't beat Catholic Heathcare but Jesus... (wait, that might be the wrong thing to say) why don't you have a MRI machine on the premises? I know they are expensive and you have to have special crap to make it work, but and it's a big but, not having an MRI machine makes absolutely no sense in a hospital. Or maybe I've watched to much House and ER... doesn't everyone need an MRI? Isn't that like standard hospital procedure?
But
if you are going to have those cute EMT's take my Grandmother to get her MRI, by all means go ahead and forget the above statement. I almost slipped them my number, they were that cute. And sweet... let's talk about sweet. They stopped by her room later in the day just to say hi.
Oooorrr
maybe he wanted to slip me his number?
Get me to a hospital STAT! I am suffering from delusions of grandeur!
So... the doctor says every day that my grandmother is alive is a good day. For some people, that's grim but for me it's hopeful because it puts things in perspective and funny because when the doctor said that the first thing that popped up in my head was this song. What my 84 year old grandma has to do with a gangsta rap song from the 90's is unclear to me at this point. She's never had to use her AK, I don't even think she knows what one is.
Also, when my Grandmother was doing physical therapy this popped into my head. It was literally... slide to the left, slide to the right. Can you go down low? I thought I could be a physical therapist. Then I thought maybe at DUI stops, instead of doing the fingertip to nose deal and the walk in a straight line, maybe they should have everybody do the cha-cha slide. See, then the cops don't have to do one person at a time. They can get a whole bunch of people together, do the cha-cha slide, pick out all the drunk ones and arrest them. Look at that... I saved tax payers millions of dollars and generated extra revenue because everyone would be arrested.
And the award for the post with the most potential to be funny but instead was way to random goes to... ME! Thank you! Thank you!
Wish me luck because today the Baking Goddess and I are going to meet up. It might get ugly, folks. I might have to use my AK. (I crack myself up! Actually, I groaned because I know how ridiculous it sounds)