Case History:
A husband and wife, married 13 years. Four kids ages; 16, 13, 12, 10. Pretty good marriage except for
that
problem in the bedroom. Let's hear their side of the story...
Her:
You know Doctor, I'm sick of this problem. I have had to deal with it for 15 years of living with him. I'm sick of it and I want a divorce. What's the problem? YOU WANT TO KNOW...WHAT'S THE PROBLEM? He's a blanket hog. The weather is turning cold and he takes all the blankets. Leaving me freezing and my lily white butt naked and uncovered, shriveled in the cold air.
HE
also sleeps in the middle of the bed. Not only do I not get any blankets, I only get a postage sized piece of mattress. Last time I checked, I live in California and I am entitled to HALF and since I'm not getting half, I want a divorce...or at least separate beds like you see in Leave It To Beaver.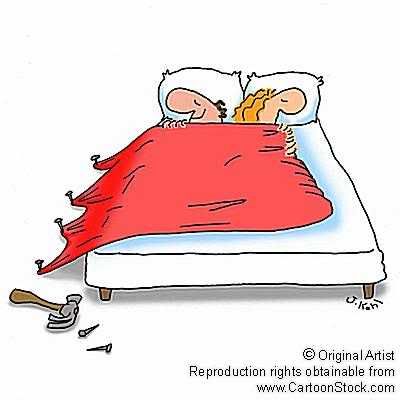 His:
I'm really sorry she feels this way but I only do it so she'll snuggle up to me at night and keep me warm. See, she's a heater box and she's always complaining she's hot and she's also not much of a cuddle-er. So I have to take away the blankets so she'll sleep close to me at night and keep me warm. As a wife, isn't she suppose to do this type of thing? As for the postage size stamp of mattress she gets... I'm a big guy, what did you expect?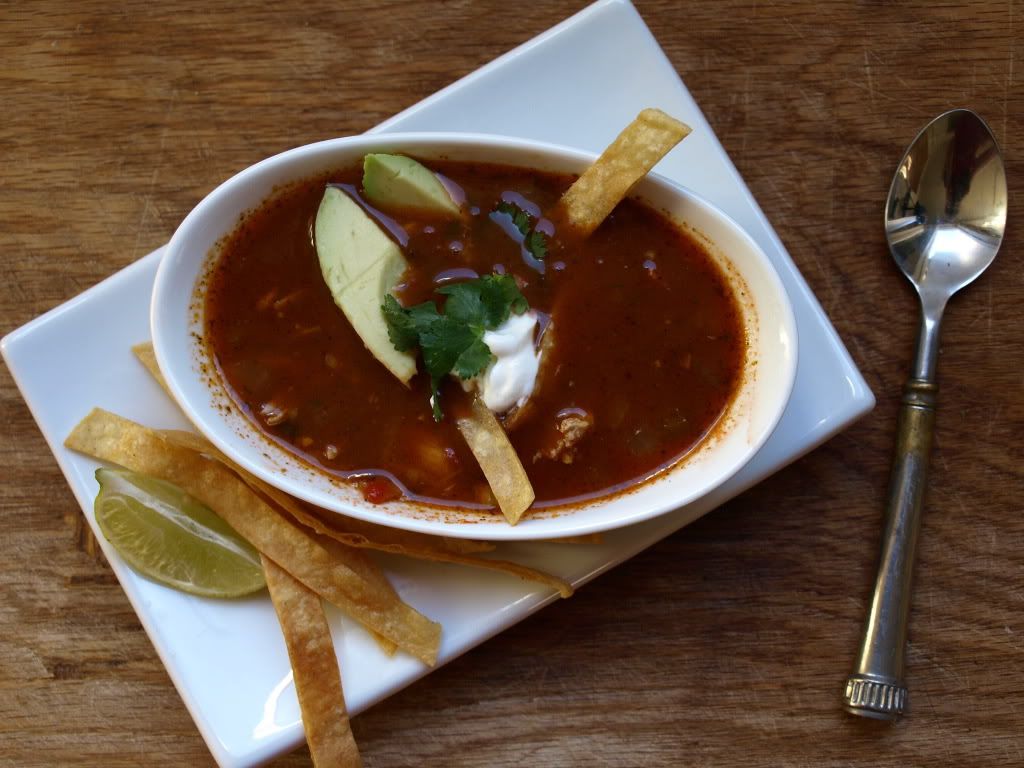 Well folks, can this marriage be saved?
Dr.
Melissa
* says yes. Make this soup and everything will be better. In her expert opinion, soup makes everything better. If this soup inspired a blog, so it could probably bring about world peace and maybe a little matrimonial harmony.
Chicken Tortilla Soup:
(adapted from
Alosha's Kitchen
)
1 onion, chopped
3 cloves garlic, minced
1 tablespoon olive oil
2 teaspoons chili powder
1 teaspoon dried oregano
1 28-oz. can crushed tomatoes (use about 2/3 of the can)
6 cups chicken broth
1/2 to 1 jalapeno pepper, finely chopped. Start off with a little and adjust to your taste
1 can black beans, rinsed and drained
about 4 corn tortillas cut into one inch squares (this will help thicken up the soup)
¼ cup chopped fresh cilantro
3 boneless chicken breast halves, cooked and cut into bite-sized pieces
salt and pepper to taste
Options:
crushed tortilla chips
sliced avocado
sour cream
shredded cheese (monterey jack, cheddar jack, mexican blend, cheddar, whatever)
chopped green onions
lime wedges to squeeze into soup
In a medium stock pot, heat oil over medium heat. Saute onion and garlic in oil until soft. Stir in chili powder, oregano, tomatoes and broth. Bring to a boil, and simmer for 5 to 10 minutes. Stir in corn tortillas, jalapeno, beans, cilantro, and chicken. Simmer for 10 minutes. Ladle soup into individual serving bowls, and top with the above options.
Tasting Notes: Oh so good. I made this in the morning and let it simmer all day on the stove. After a rainy day, it was perfect. Warm and spicy. Enough to fill you up and take the chill off without making you feel like you have a lead belly. This soup is now on my regular menu.
So, can this marriage be saved?
*Dr. Melissa isn't a real doctor. She only plays one on the Internet. I had to find a way to tie this post together and this is the best I could come up with... please forgive me.