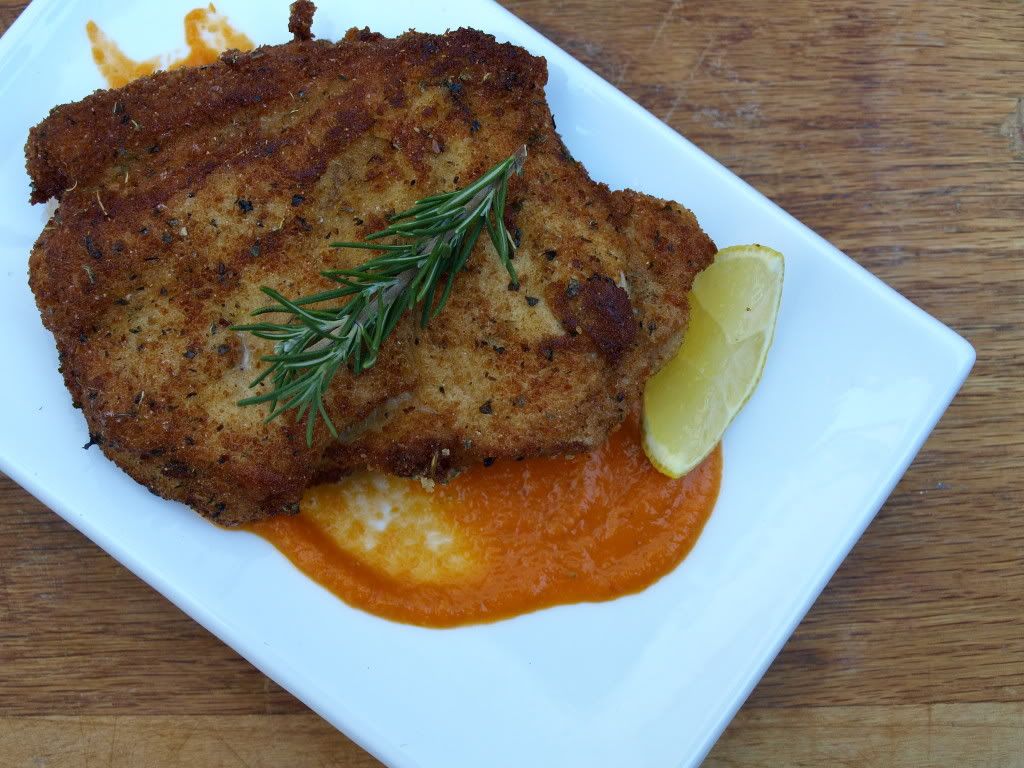 The Pig
In England once there lived a big
And wonderfully clever pig.
To everybody it was plain
That Piggy had a massive brain.
He worked out sums inside his head,
There was no book he hadn't read.
He knew what made an airplane fly,
He knew how engines worked and why.
He knew all this, but in the end
One question drove him round the bend:
He simply couldn't puzzle out
What LIFE was really all about.
What was the reason for his birth?
Why was he placed upon this earth?
His giant brain went round and round.
Alas, no answer could be found.
Till suddenly one wondrous night.
All in a flash he saw the light.
He jumped up like a ballet dancer
And yelled, "By gum, I've got the answer!"
"They want my bacon slice by slice
"To sell at a tremendous price!
"They want my tender juicy chops
"To put in all the butcher's shops!
"They want my pork to make a roast"
And that's the part'll cost the most!"
They want my sausages in strings!
"They even want my chitterlings!
"The butcher's shop! The carving knife!
"That is the reason for my life!"
Such thoughts as these are not designed
To give a pig great piece of mind.
Next morning, in comes Farmer Bland,
A pail of pigswill in his hand,
And piggy with a mighty roar,
Bashes the farmer to the floor…
Now comes the rather grizzly bit
So let's not make too much of it,
Except that you must understand
That Piggy did eat Farmer Bland,
He ate him up from head to toe,
Chewing the pieces nice and slow.
It took an hour to reach the feet,
Because there was so much to eat,
And when he finished, Pig, of course,
Felt absolutely no remorse.
Slowly he scratched his brainy head
And with a little smile he said,
"I had a fairly powerful hunch
"That he might have me for his lunch.
"And so, because I feared the worst,
"I thought I'd better eat him first."
The Pig by Roald Dahl
The only reason I thought of this poem, other than I love Roald Dahl's dark humor, is that a couple years ago at work, a co-worker said that some scientist hypothesized that if we were cooked and eaten??, we would probably in all likelihood taste like pigs. Well, I guess that's food for thought. Ba-dum-bum-CHING. I was glad that we wouldn't taste like chicken... how bland!
Pork Chop Milanese:
(Mario Batali's Babbo Cookbook)
serves 4
4 center-cut pork chops, 1 inch thick
Kosher salt and freshly ground black pepper
2 extra-large eggs, lightly beaten
1 cup fresh bread crumbs, lightly toasted
1/4 cup plus 3 tablespoons extra-virgin olive oil
1 tablespoon unsalted butter
Remove the bones from the pork chops. Using a meat mallet, carefully pound the pork chops until they are uniformly 1/4 inch thick. Season the pork chops with salt and pepper. Dip each chop into the beaten eggs, allowing excess to drip off. Dredge each chop in the bread crumbs and set on a plate. In a 14- to 16-inch sauté pan, heat 1/4 cup of the olive oil over medium heat until just smoking. Add the butter and allow it to foam for 10 to 15 seconds. Place the chops in the pan and cook until light golden brown on one side, about 5 minutes. Using tongs, carefully turn the chops and cook on the other side until light golden brown, about 5 more minutes. Add more oil if necessary, 1/2 tablespoon at a time, to avoid scorching the breading.
Note: There is an accompanying recipe for arugula and teardrop tomatoes type salad with this. But I didn't make it. Instead I made a roasted tomato, onion, and garlic sauce to go with it.
Roasted Tomato Sauce:
8 Roma tomatoes, cut in half
1 yellow onions, cut into quarters
3 cloves of garlic, peeled
olive oil
salt and pepper, to taste
In a bowl, coat vegetables with olive oil, between a 1/4 to 1/2 cup. Add salt and pepper. Place mixture into a baking dish and place into a 300 degree oven. Let roast, mixing occasionally for an hour and a half to two hours. Then place mixture into a blender and pulse until smooth. You might need to drizzle some more olive oil into the mixture. And Also!!!! don't forget to take off the lid of the blender and place a towel over the top before you hit that pulse switch. We don't want ant explosions, do we?
Tasting Notes: I'm glad I got to the pig before he ate me! Crispy on the outside, tender on the inside. The fat just melted in my mouth. Much better than Shake-N-Bake. Squeeze a little lemon on your pork chop before eating and it will just elevate this dish to most awesomest thing ever!